OUR CARDBOARD BREAD TAGS ARE BETTER FOR EVERY AUSSIE
We are constantly working towards a more sustainable future. Every day we are looking at ways to reduce our impact on the environment, including our baking processes, our packaging, and how our products are distributed. We want to keep Australia beautiful for generations to come.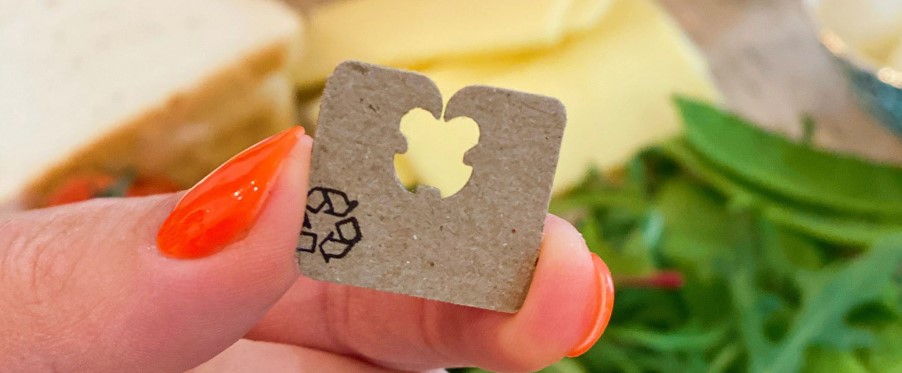 CARDBOARD TAGS
We were the first in Australia to introduce 100% recycled and recyclable bread tags. The roll out of these cardboard tags will remove 140 million pieces of single use plastic from local waste streams – the equivalent of 49 tonnes of plastic.
You can easily recycle your cardboard tags in kerbside recycling bins by tucking the tag securely inside other paper or cardboard products, such as an envelope or paper bag, giving them the best chance of being recycled into a new product rather than being sent to landfill.
---
USING LESS PLASTIC
We've worked hard to reduce the thickness of our bread bags by on average 20% to ensure we reduce our environmental impact by using less plastic while still ensuring our product stays fresh.
---
AUSTRALASIAN RECYCLING LOGO (ARL)
We are currently rolling out the ARL logo across all our products, ensuring that we communicate recycling information that's easy to understand. Making it easier for you to help the environment.