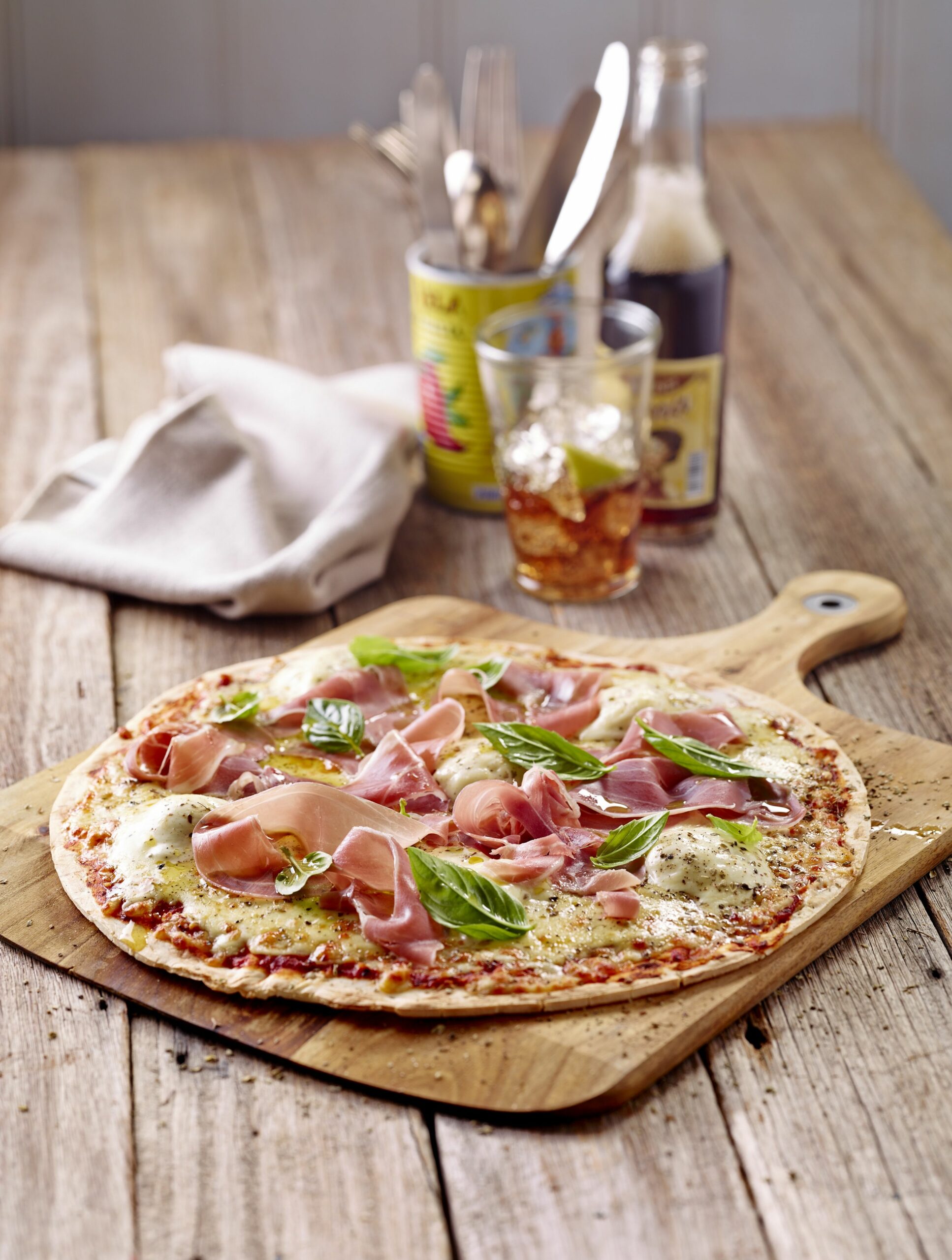 Prosciutto, Mozzarella & Basil Pizza
INGREDIENTS:
1 Tip Top® Pizza Base (White)
1/4 cup tomato paste
10 (110g) cherry bocconcini, drained well
50g prosciutto
Shaved parmesan and basil leaves to serve
METHOD:
Preheat oven to 220/200 (*degrees celcius) degrees.
Spread tomato paste across pizza base.
Tear bocconcini in half and scatter over base, top with prosciutto.
Bake for 10-12 minutes until cheese has melted and base is golden and crisp.
Serve cut into wedges, topped with parmesan and basil leaves.