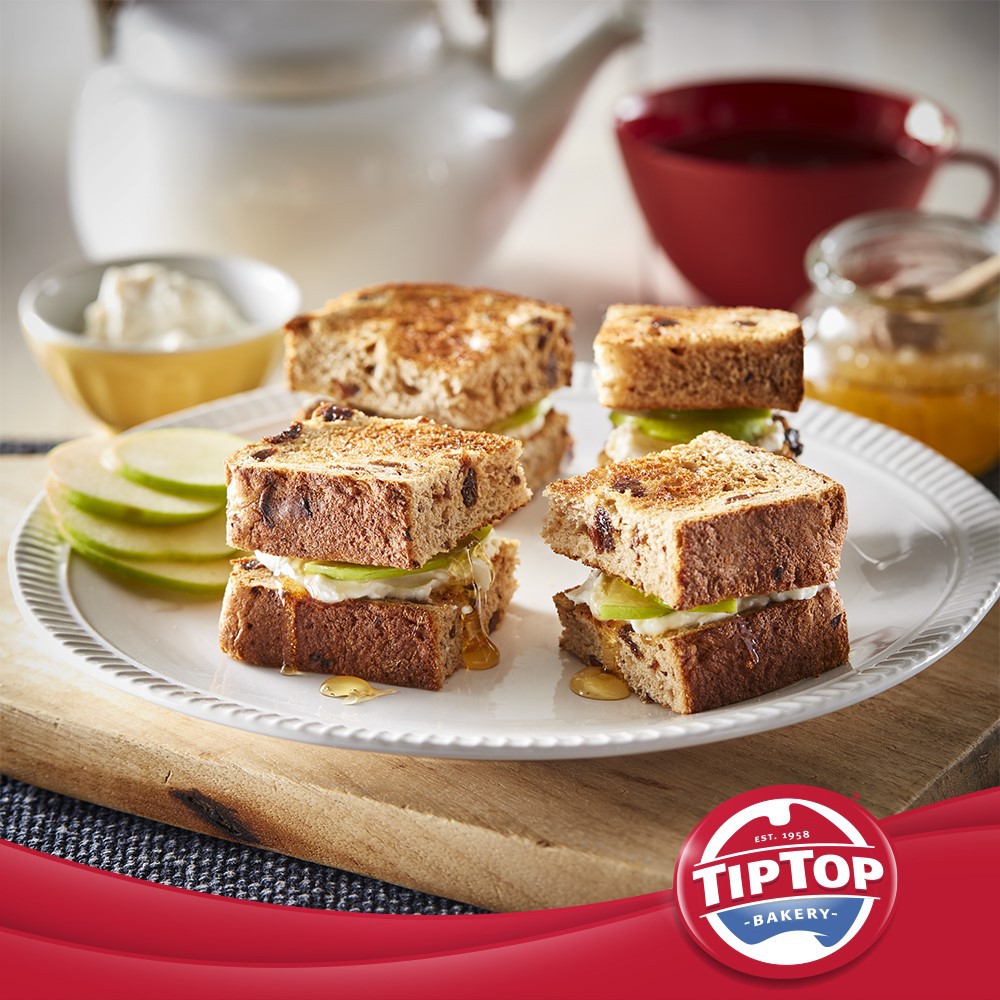 Café Raisin Toast Fruit Brekkie Sandwich
INGREDIENTS:
2x slices Tip Top® Café Raisin Toast
1x Granny Smith Apple, thinly sliced
2tbsp. smooth ricotta
1tbsp. honey
METHOD:
Toast Tip Top® Café Raisin slices until golden brown
Spread ricotta onto one slice of raisin toast and top with apple slices.
Finish with a drizzle of honey onto apple slices and top with remaining piece of toast to sandwich.