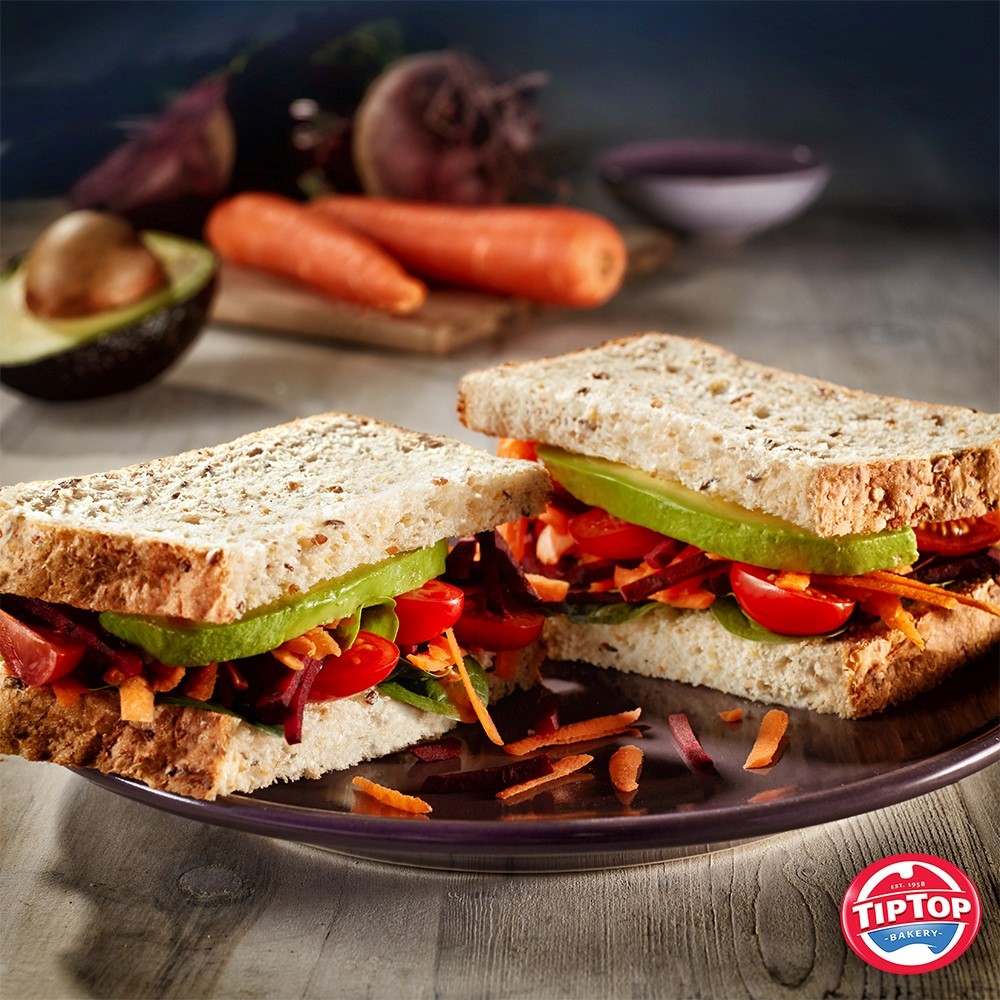 INGREDIENTS:
2 slices of Tip Top® 9 Grain, white sandwich
3 cherry tomatoes, sliced
1/4 avocado, sliced
1/2 carrot, peeled and grated
1/2 beetroot, peeled and grated
Small handful of baby spinach leaves, washed
1 teaspoon butter
1 teaspoon mayonnaise (optional)
METHOD:
Butter 2 slices of Tip Top® 9 Grain white sandwich.
Layer 1 slice of bread with spinach, carrot, beetroot, tomatoes and avocado.
Spread mayonnaise on the second slice of bread and place on top of the layered salad.