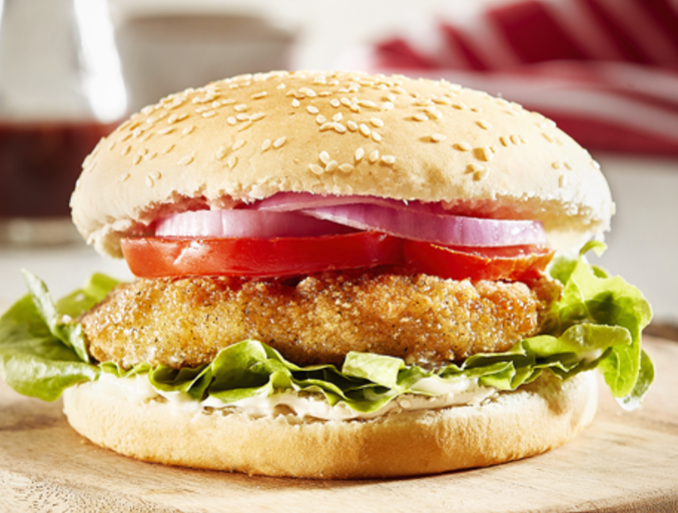 INGREDIENTS:
4 Tip Top® Hamburger Rolls
1 400g can salmon, drained
1 large egg, lightly beaten
1/2 cup bread crumbs
1 clove garlic, minced
Zest of 1 lemon
2 tbsp. lemon juice
2 tbsp. freshly chopped dill
1 tbsp. Dijon mustard
1 tsp. Worcestershire sauce
1 tbsp. extra-virgin olive oil
Small amount of mayonnaise, for serving
Tomato, for serving
Red onion, for serving
METHOD:
In a large bowl, combine salmon with egg, bread crumbs, garlic, lemon zest and juice, dill, dijon and Worcestershire . Stir until fully combined, then form into 4 patties.
In a large skillet, heat oil. Add patties and cook until golden, about 4 minutes on each side.
Serve patties on Tip Top hamburger buns with mayonnaise, romaine, tomatoes, and onions.