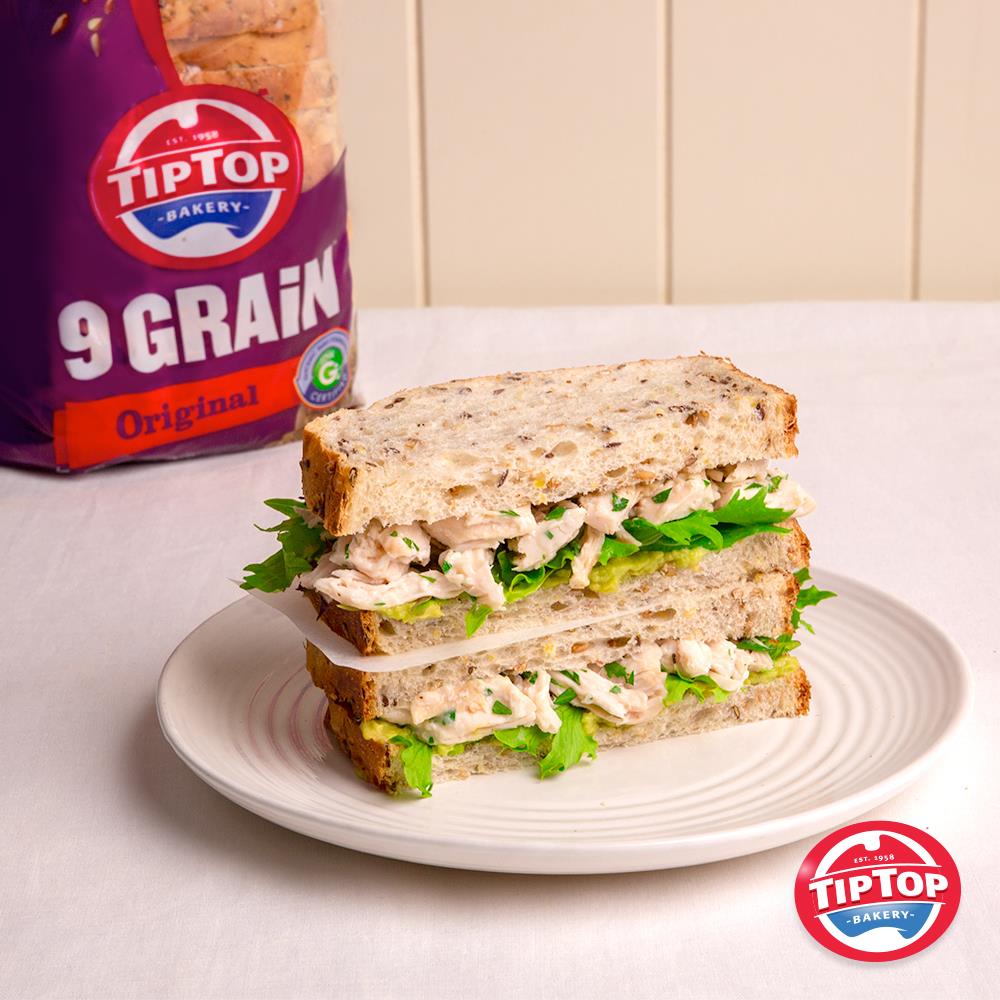 Chicken Mayonnaise Sandwich
INGREDIENTS:
2 slices of Tip Top® 9 Grain, wholemeal sandwich
½ chicken breast, poached and diced
1 teaspoon light mayonnaise
1 teaspoon butter
1-2 butter lettuce leaves
Pepper to taste (optional)
Sprinkle of parsley (optional)
METHOD:
In a bowl, combine mayonnaise, chicken, pepper (optional). Mix well until ingredients are combined.
Butter 2 slices of Tip Top® 9 Grain wholemeal sandwich.
Place lettuce on one slice of bread, and spoon on the chicken mayonnaise mixture.
Sprinkle with parsley (optional)
Top with the remaining buttered slice of bread.