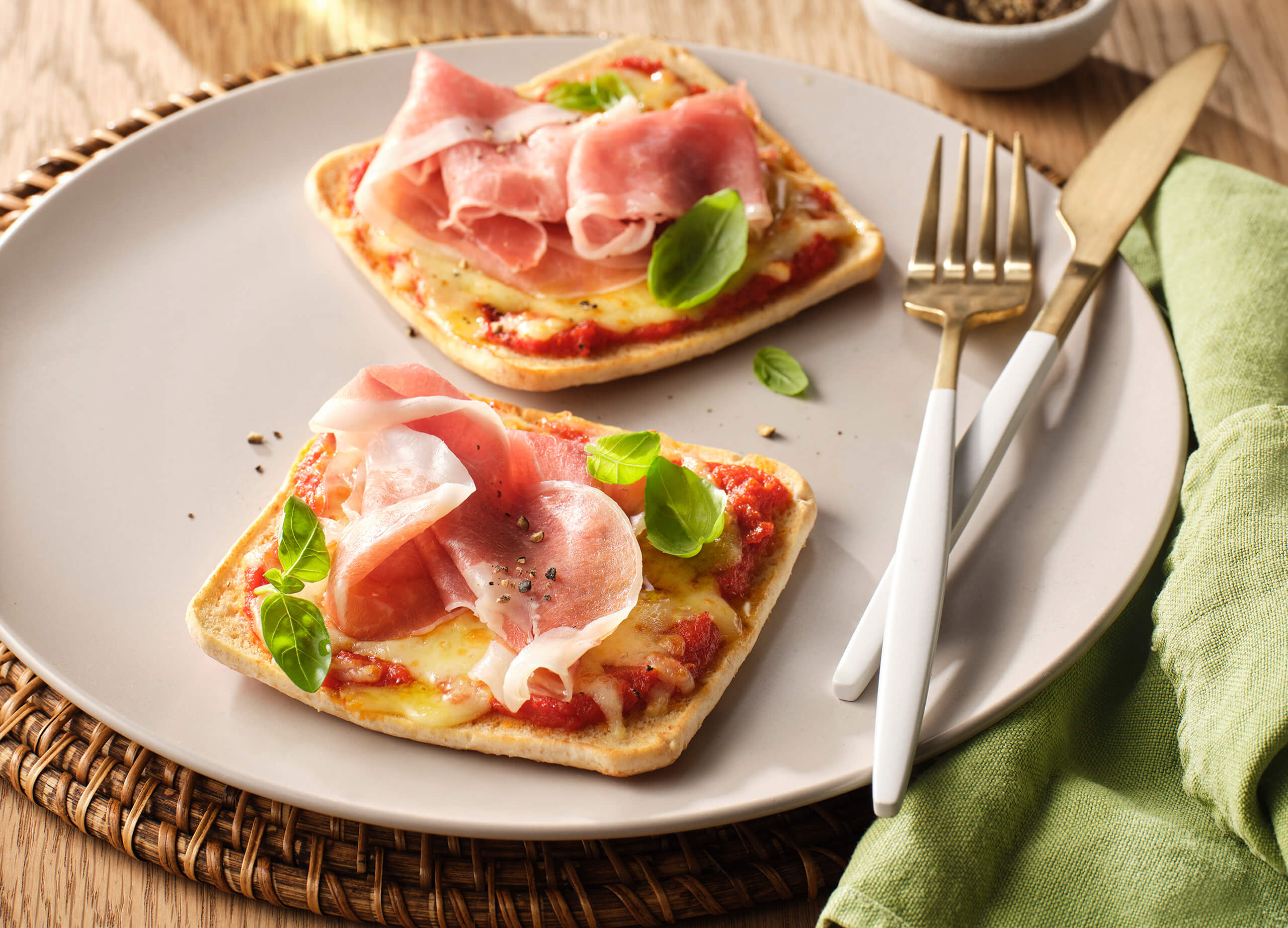 INGREDIENTS:
1 Tip Top® Wholemeal Thin
2 tbsp Tomato Pizza Sauce
Handful of Mozzarella Cheese
2 slices Fresh Prosciutto
Fresh basil leaves
METHOD:
Preheat oven to 180ºc
Spread your tomato pizza sauce on top of your Thin slices.
Add a sprinkle of mozzarella cheese
Bake in the oven for 8-10 mins or until cheese is melted.
Add fresh prosciutto pieces and basil on top.
Finish with cracked pepper and serve.